Step 3: Create an ObjectDB Data Source
Connections to the database are represented in BIRT as data sources.
To create an ObjectDB data source:
Open the [New Data Source] dialog box by right clicking the Data Sources node in the [Data Explorer] window and selecting New Data Source.
Select ObjectDB Data Source from the list of available data source types.
Enter data source name (e.g. ObjectDB Points) and click Next.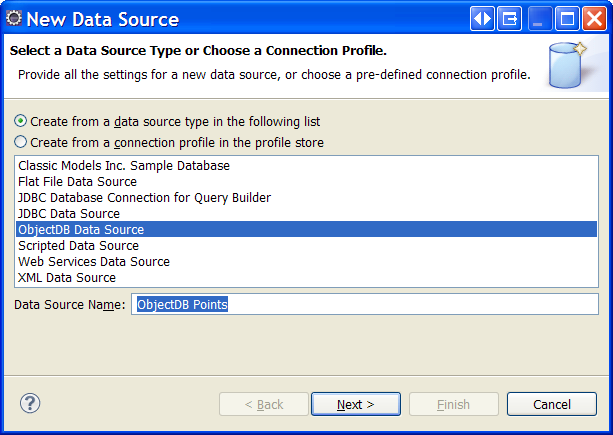 Specify the database connection url:
Download and save the points.odb database file (from the Quick Start tutorial).
Specify an ObjectDB connection url - either embedded (e.g. c:\points.odb) or client-server (e.g. objectdb://localhost/points.odb;user=admin;password=admin).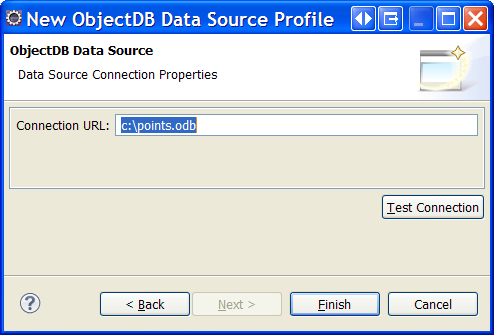 You may click the Test Connection button to check the connection url:

Click the Finish button to complete the creation of the ObjectDB data source.
The next step is using this data source to create a data set for the BIRT report.