Step 6: Design a BIRT Report Table
In this final step we will add a simple table to the report:
Open the [Insert Table] dialog box by dragging a Table from the [Palette] window and dropping it on the report design (.rptdesign) layout.
Set the column number to 2, number of details to 1, select the data set (e.g. Points by X) in the third field and click OK.
Fill the table with data by dragging the x and y columns from the data set in the [Data Explorer] window (under the data set node) and dropping them on the second table row (the first row, which represents the table header will be filled automatically):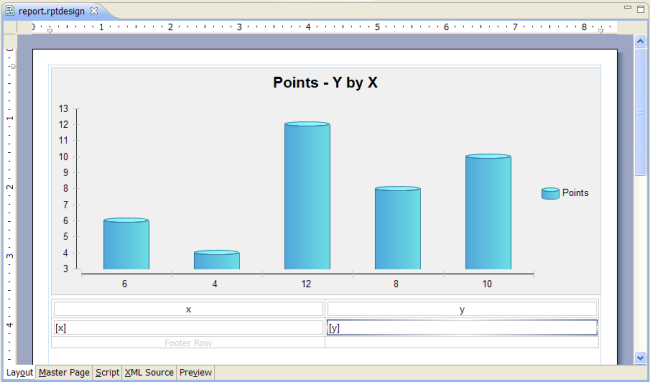 Use the properties table to complete the table design (e.g. change the background color).
You may click Preview now to see the table with the real data: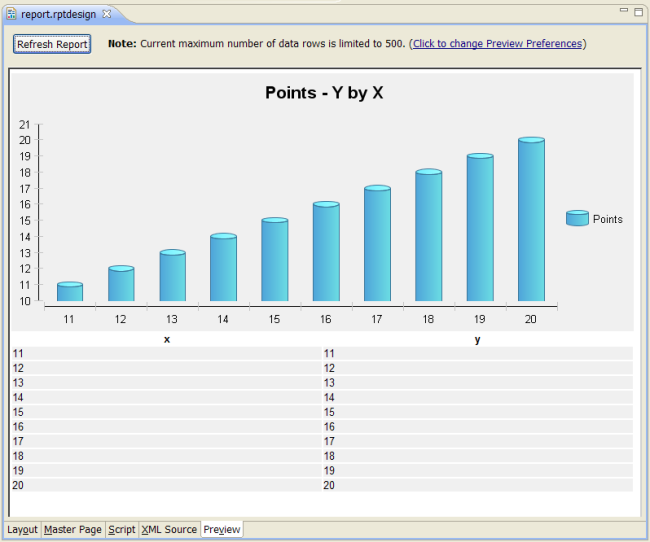 You can run the report by right clicking the report node in the [Navigator] window and selecting Report > Run Report: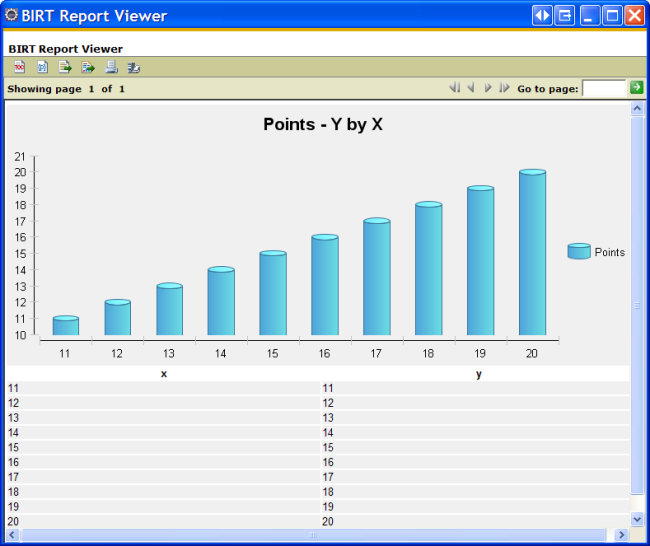 This is the end of the tutorial. To learn more about BIRT - see BIRT documentation and tutorials or related books.